Green Office Wageningen is run by a team of six green-minded coordinators and an enthusiastic group of volunteers.
Coordinators
Linde Berg
Green Office Manager
My main task is to coordinate the team and support them with all the different projects of the Green Office. I work closely together with both students and staff and I am very happy to be part of this motivated group of green-minded people. We are a good team and I am convinced that we can take some important steps towards a more sustainable university together.
 
Kateryna Urbanovych
Communication & Outreach Coordinator
I am a current second year MSc student in Aquaculture and Marine Resource Management and I am specializing in Marine Governance! I did my Bachelor in Natural Sciences. In general, I am passionate about all things sustainable and natural! I really like how the role of the Communication & Outreach coordinator makes me be always connected to the other coordinators and be involved in the promotion of the Green Office projects! This role also makes me appreciate social media, since they are perfect for spreading information regarding important project and events, as well as raising awareness about sustainability at WUR and in Wageningen in general! Through this role I really understood the power that communication has.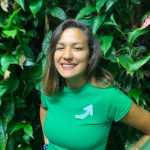 Fabiola Mustafaj
Education & Research Coordinator
I am a first year MSc student in Aquaculture and Marine Resource Management and did my BSc in Environmental Science and Technology by specialising in different sectors like environmental engineering, ecotoxicology and policy. The multidisciplinarity of  this role at the Green Office fits well with my education and interests and I believe it will be a useful tool for collaborating with teachers and students from diverse backgrounds. I hope to improve sustainability of  education at the WUR and to contribute to a university that creates future sustainability change-makers and leaders!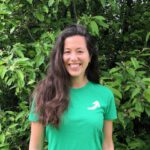 Fara Lledo San Mauro
Food & Health Coordinator
I am a MSc student in International Development Studies specializing in Sociology of Development who is passionate about sustainable food. My role at the Green Office allows me to be involved in different food-related areas of university, implementing positive changes that can generate impact and making sustainable food choices at WUR more available. Besides, I am excited to collaborate with all different food actors in and around Wageningen so together we can work towards a greener city. So if you have any suggestions for improvement or innovative ideas to make this happen do not hesitate to contact me!
Abdul Manaf
Campus & Operations Coordinator
I am currently enrolled as a student in the Environmental Science program specialized in Environmental Science Analysis.  My work in the Green Office is quite wide since it involves all the aspects of sustainability within campus and operations. For example are energy, water, circularity, and biodiversity. Being a new division in the Green Office opened up a whole lot of possibilities that can be explored. So if you have any innovative ideas feel free to approach us, and we will help you implement them!
Clara Tassinari Alves
Community Coordinator
I am a student in the Msc International Development! I came to WUR to associate my theoretical background in Social Sciences to more practical approaches. The Green Office was the perfect place to start and it combined my interest in seeing the university getting more sustainable with meeting nice and engaged colleagues. Through the position of Community and Network coordinator I get to meet many people from Wageningen and further the green network in the city as well as with other green offices. I also get the chance to engage volunteers and be sure they are having a nice experience with us. I love having this close contact and community feeling and especially seeing our ideas grow with others!
Green Office Volunteers
Green Office Wageningen also has an enthusiastic group of volunteers that work together in different project teams. We would like to introduce you to…. David Katzin, Elaine Huang, Emmy Van Daele, Evi-Mara van Beekhuizen, Han Lai, Jeroen van Gils, Jerry Gumbs, Johanna Merten, Linn Applegren, Marisol Espino, Nicole Keukens, Olga Valenti, Rosanne Wapenaar, Sara van de Velde, Sophie de Maat, Valentina Delconte and Xiaqu Zhou.