Reuse Revolution I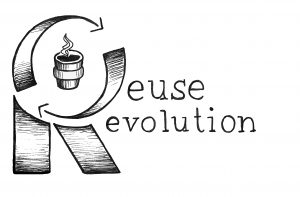 The Reuse Revolution is looking to put an end to our disposable society.Reducing waste and reusing what we have is the solution!
Want to get involved with the movement?
Beginning can start with your morning beverage. Every year 2.5 million disposable cups, mainly made of plastic, are used and thrown away at our university. By bringing your own coffee mug, thermos, or cup, you can help cut down on that waste at WUR. If you don't have a mug of your own yet, you can purchase a KeepCup in Forum, Orion, and Impulse. Learn more about KeepCups and why we chose them as our campus reusable cup here. With any reusable cup, you get 10 cents off your drink!
Follow us on Facebook and Instagram to contact us for further information and join the revolution!