Veganuary
The History of Veganuary
Veganuary is a relatively new concept that was introduced in a 2014 campaign by a non-profit UK-based charity of the same name. The campaign encouraged the adoption of a vegan diet for the month of January. However, Veganism itself has a much longer history. Let's have a look!
The term "vegan" officially only came about in 1944 when British woodworker, Donald Watson, decided to create a new term to distinguish vegans from vegetarians. Yet, the concept of avoiding meat consumption can be traced back to ancient Indian and eastern Mediterranean societies. For example, vegetarianism was mentioned by Greek philosopher and mathematician Pythagoras around 500 B.C. In addition, Buddhism, Hinduism, and Jainism have long-standing rooted beliefs that humans should not inflict pain on other animals and therefore practice vegetarianism or veganism.
Coming back to the present day, founders Jane Land and Matthew Glover had the idea of Veganuary while they were sitting at their kitchen table in York (England) in 2013. It then grew into a crowdfunded campaign, encouraging people to go vegan for the month of January by spreading the message that veganism is fun and easy. The four main goals of the campaign are increasing awareness, increasing participation, growing the global movement, and corporate outreach. Since its beginning, the number of people joining the Veganuary movement has grown year by year. In 2014, the year Veganuary launched, about 3,300 people signed up. By 2018, this number had reached 170,000. This further grew to 500,000 people pledging to eat vegan in January 2021. The Veganuary movement has spread globally, with people from 192 different countries joining in, and the movement regularly partners with non-governmental organizations to promote Veganism in different cultures.
Why are movements like Veganuary important?
The Food and Agriculture Organization (FAO) has predicted a doubling in global meat consumption by 2050. Currently, already 70% of agricultural land worldwide is being used for livestock, and more than half of this is for growing livestock feed. In the Netherlands, meat consumption has doubled since the 1950s to about 76 kg per capita per year on average. According to the Dutch online guide MilieuCentraal, about 40% of the Netherlands' climate footprint from the greater population's diet can be traced back to the quantity of meat consumed. Moreover, both the meat and dairy industries are problematic due to their often inhumane treatment of animals aside from environmental problems.
Movements like Veganuary raise awareness and encourage people to try a vegan diet for a month to see how it feels for them, placing a spotlight on animal wellbeing and environmental issues related to mass meat and dairy production. An overwhelming 70% of people who have tried Veganuary reduce their meat intake after taking part in the challenge. A diet with fewer animal products can greatly reduce the individual as well as the collective carbon footprint when more widely adopted.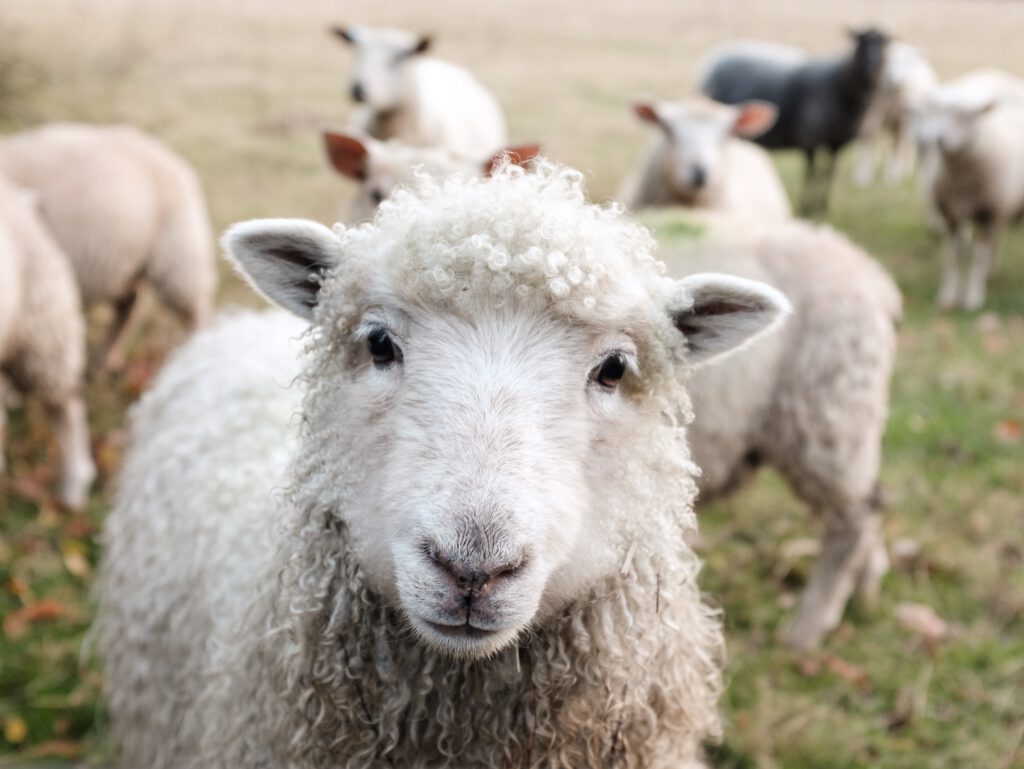 What is missing in the Veganuary Movement?
As a response to Veganuary there has been an exponential surge in the availability of vegan food options from supermarkets to restaurants. While this has certainly facilitated the popularity of Veganuary and made the adoption of a vegan diet 'easier', it does also come with some downsides which have not really been addressed by the Veganuary movement. Namely, the environmental and/or health costs of processed vegan foods such as fake meats and cheese, and 'superfoods' like avocado and chia seeds.
Heavily processed food is often made of soy, contains a lot of unhealthy fats and preservatives, and other artificial substances. Soy is frequently sourced from South America: aside from being transported over long distances, it has also often been linked to deforestation and land degradation. Heavily processed vegan options are certainly a treat and can help you transition to reducing meat and dairy intake. Nonetheless, a diet rich in fruit, vegetables, pulses, and legumes is to be preferred. Furthermore, it needs to be considered that superfoods like avocado, bananas, or chia seeds travel thousands of miles (to arrive in Europe), requires a huge amount of water to produce, and can be sprayed with toxic pesticides. Therefore, an important question for Veganuary's campaign and for yourself to ask is: where does my food come from, and how is it produced?
Concluding reflections
If more people asked this question, reduced their meat and dairy consumption, and ate more fiber-rich fruit, veggies, pulses, and legumes, that would already be a great achievement on the road to a healthier and sustainable world and society. It would even be greater if there was more focus in the agricultural industry on smaller-scale farms and regenerative practices. The Veganuary movement has certainly taken us in that direction, but there is always room for improvement. The great thing about movements is that they are often fluid like rivers, and they can shift and adapt depending on where they are navigating.
To conclude, we would like to shout out to the world that veggies can taste great and be the highlight of the dish when prepared with the right seasoning and a bit of love!
So for some cooking inspiration, we are listing three delicious vegan, seasonal recipes that you can really sink your teeth into while making the most of January veggies even if you have not committed to Veganuary this year. We hope you love the recipes, and please send photos of your dishes to us if you do give these recipes a go! Eet Smakelijk!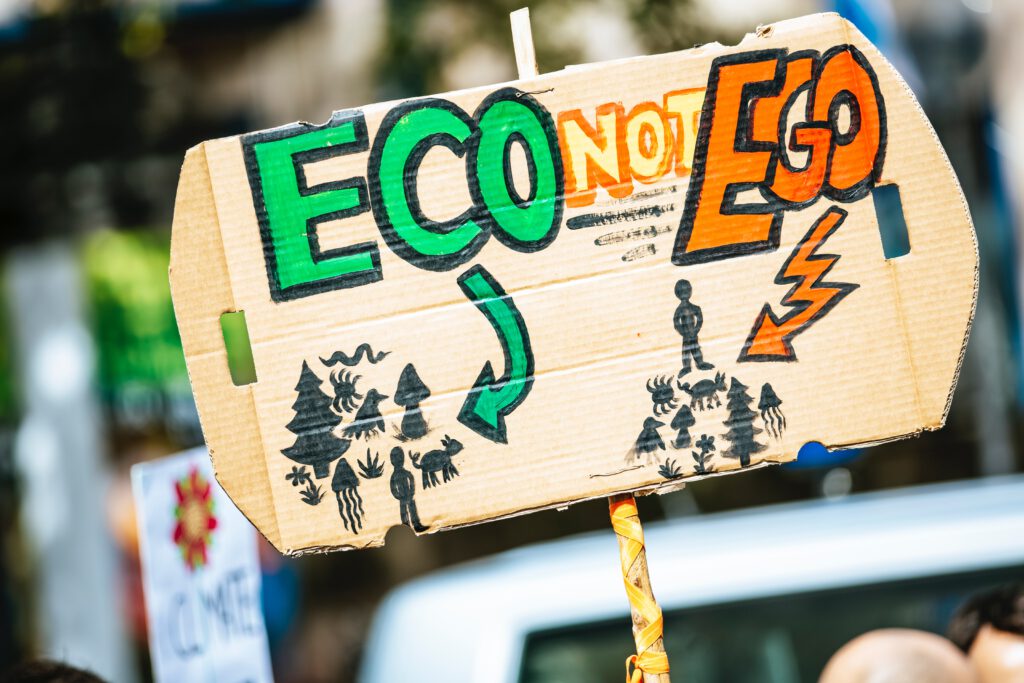 Recipes
Braised Cabbage
[2 – 3 Servings, 20 min prep time]
Ingredients:
o 1 pointed cabbage
For the Braising Broth
o 125ml orange juice
o 80ml Water
o 1 Tbsp Maple Syrup
o A pinch of salt to taste
o 1 Tsp ground cumin
o 1 Tsp ground coriander
o 1 Tsp paprika
o 1 Tsp chili flakes (optional)
For the Tahini sauce:
o 4 Tbsp Tahini
o 1 Tbsp Maple Syrup
o 1 Tbsp Lemon Juice
o 1 Tsp Sirracha sauce
o A pinch of salt to taste
o Some water to thin (if needed)
Method:
– Cut the pointed cabbage into quarters and fry each side in a little bit of oil until crisp and brown
– In a bowl, stir together the braising broth ingredients
– Add the broth to the pan and let it cook with the cabbage for about 10 mins or until the broth is gone
– Meanwhile, mix the tahini sauce ingredients together. Once the cabbage is ready to serve, the tahini sauce can be drizzled over the cabbage pieces
Grandma's Vegan Shepherd Pie
[3 – 4 servings, 30 min prep time, 30 min cooking time]
Ingredients & Method:
o Add 1 – 2 tsps. of dried or fresh rosemary and thyme in some olive oil in a pan
o Finely slice 2 yellow onions and add to the pan, fry on medium heat until translucent
o Crush 3 cloves of garlic and add to the pan
o Chop 1 leek and 2 sweet potatoes and add to the pan to sauté
o Then add 1tbsp of tomato paste with some water and extra rosemary and thyme if needed
o Salt and pepper to taste
o Add in a generous handful of fresh spinach or kale and add 1 – 2 tins of lentils (or you can also pre-soak some dried lentils and add these with the tomato paste)
o Place the veggies in a deep, flat glass/lasagne dish.
o Chop 3 -4 medium yellow potatoes + half a head of cauliflower or Romanesco, then mash with some olive oil. Spoon over the veggies in the dish.
o Bake in the oven for 20 – 30 mins at 180 degrees fan oven (until the top is nicely browned)
o Add some vegan cheese on top to melt
Serve hot & enjoy!
Red Cabbage, Cauliflower & Coconut Dhal
[3 – 4 servings, 20 mins prep time, 60 mins cooking time]
Ingredients:
o 1 Cauliflower, broken into small florets
o 2 tbsp oil
o 1 onion, finely chopped
o 200g red cabbage, sliced
o Thumb-sized piece of ginger, grated
o 2 garlic cloves, crushed
o ½ tsp chilli powder
o ½ tsp turmeric
o 1 tsp garam masala
o 1 tsp black mustard seeds
o Small handful of curry leaves (optional)
o 300g split red lentils, washed
o 1.25 L hot veggie stock
o 1 Lime, juiced
o 2 tbsp coconut flakes, toasted
o Coriander leaves and chopped chilli, to serve (optional)
Method:
1. Heat the Oven to 180C. Toss the cauliflower, 1 tbsp of oil, and some salt, pepper in a roasting tin. Roast for 25 – 30 mins, then set aside.
2. Heat 1 tbsp of oil in a large saucepan and add the onion and cabbage. Fry gently over medium heat for 10 mins. Add the ginger, garlic, spices, and curry leaves and fry for 2 mins. Stir through the lentils and most of the cauliflower. Pour over the veggie stock and bring to a boil, then lower the heat to a simmer and cook uncovered for 40 minutes. Stir through the lime juice and season to taste.
3. Ladle into bowls, top with remaining cauliflower, toasted coconut flakes, coriander, and chilli.
Written by: Laura Wilson
Edited by: Irene Cresci